Lakeview Kindergarten & Childcare, Lilydale
Lilydales most experienced & caring Kindergarten & Childcare Centre
Lakeview Kindergarten & Childcare Centre
At Lakeview Kindergarten & Childcare Centre, our aim is to educate your child in preparation for school in a fun, loving and safe environment.
We value each child and believe they have the right to a safe, caring, respectful educational environment whilst they are in our care.
We believe that each child should have a sense of belonging and wellbeing, to have the opportunity to develop a strong sense of identity, self-respect and a healthy, positive self-esteem.
We pride ourselves in offering outstanding quality childcare and early education services for families throughout Lilydale, Mooroolbark, Mount Evelyn and all surrounding suburbs and have been doing so for over 20 years.
Our highly qualified, passionate and caring team are professionally certified early childhood education specialists, dedicated to providing children with the best start in life through loving care and learning development.
Through discovery, discussion and interactions, children are encouraged to learn and grow.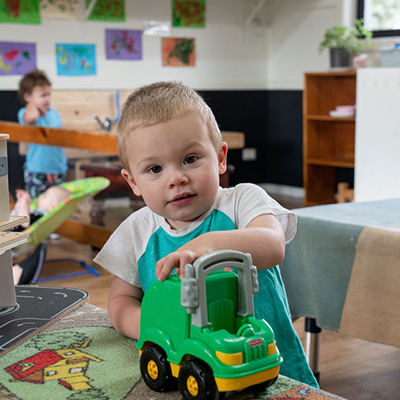 We provide the very best opportunities, skills and support to prepare your child, not only for school but for life.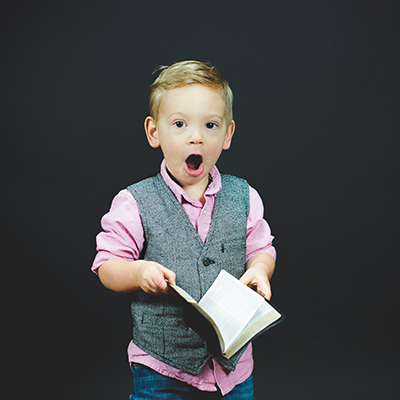 Here are some of our more Frequently Asked Questions and some very useful resources.
Lakeview Kindergarten & Childcare employs educators who are approved by the Department of Education and Early Childhood Development.
Before commencement, each potential employee must provide a current Working with Children's check if over 18 years.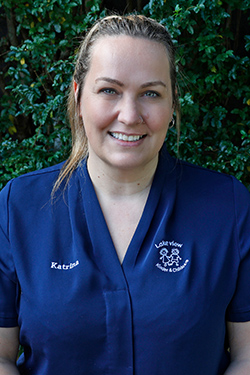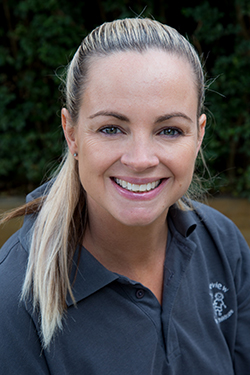 Christy
Kindergarten Teacher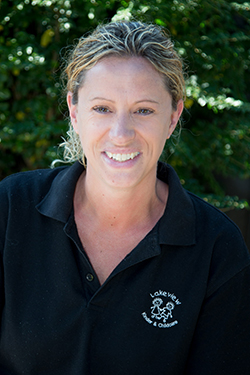 Belinda
Assistant Educator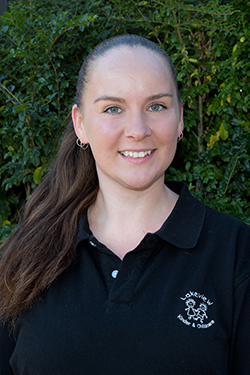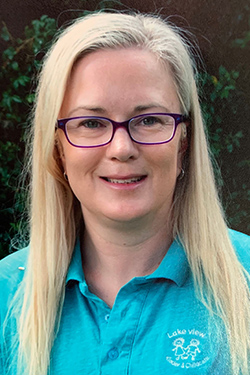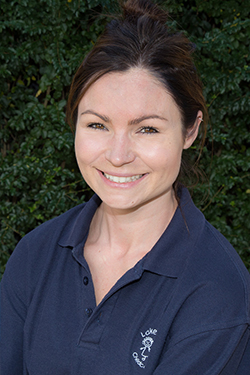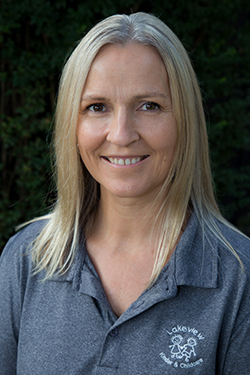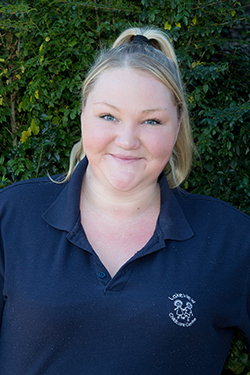 Louise
Assistant Educator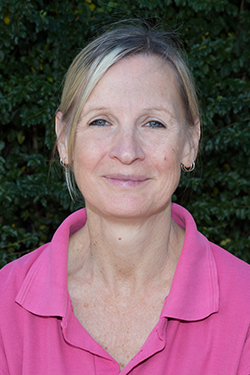 Sharon
Assistant Educator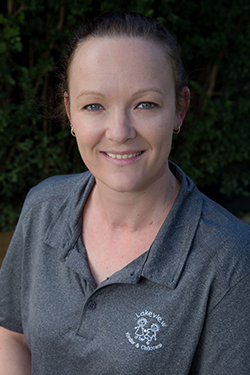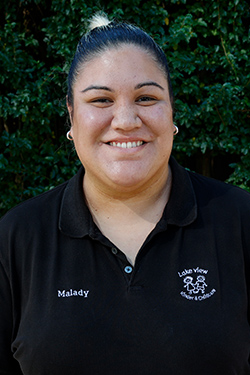 Malady
Assistant Educator
Our educators are encouraged to participate in professional development in order to broaden and upgrade their skills.
The Director is responsible for the overall management of the centre in conjunction with the Proprietor.
The centre maintains correct educator ratios as defined by the National Quality Framework 2011.
Educators are responsibly trained in providing care and education programs in early childhood settings. Programs are continually evaluated to ensure they meet the developmental needs of the children in the group.
During all hours of operation, there is at least one educator with a First Aid, Anaphylaxis, Asthma and C.P.R. Certificate. Additional educators may be employed to assist children with Special Needs with the help of an approved Government Funding.
Interested in securing a place for your child or children at Lilydales most experienced and caring Kindergarten & Childcare Centre, Lakeview Kindergarten & Childcare Centre?
At Lakeview Kindergarten & Childcare Centre we invite and encourage all families to a tour of our Centre. This will give you the opportunity to meet the Centre Director and our Educators, learn about the centre's approach to early childhood learning and check out the indoor and outdoor facilities. We will also answer all the questions you may have.
We are committed to working closely with you to provide the ideal loving and caring early learning environment for your child in the Centre.
Phone 03 9739 5678 to arrange an appointment.
Read What Our Happy Parents Are Saying
"Bub number two has just joined his big brother at childcare. Both boys started at 8mo and my eldest is now 4. These ladies give above and beyond always. The transition made so much easier for Mum (Bub didn't blink an eye).
I cannot speak more highly of Lakeview as they have been the best choice we made for our boys and us. To know that every day that we are not with them, they are still being loved to the full.
Thank you so much for all you do!"
Tracey – Lilydale
"I was extremely nervous to put our son into childcare at such a young age but the team at Lakeview took any hesitation away from the very first visit. We are always greeted with such a warm, friendly and welcoming vibe and I always feel a sense of closeness and family across the establishment. Every time I drop off or pick up the children are having so much fun, doing activities, singing or playing outside. Reubens social and motor skills have both increased greatly since joining the Lakeview family and I often notice him remembering and enjoying songs they have sung together. I know how well he is looked after when I pick him up and I get a full rundown of all the things Reuben enjoyed most about his day, how much he ate, drank and slept etc. These little things are so important to me and are what makes me feel so relieved that we chose Lakeview Kindergarten and Childcare. Thank you to each and every team member for making us feel apart of the family and making childcare such a wonderful experience for our son. Also a very special thanks to Janet in the office for all your help in organising of days and paperwork etc, very much appreciated. With Love."
Kara, Rhett and Reuben – Lilydale
"We first walked into Lakeview Kinder & Childcare over 4 years ago and from the first moment we were warmly welcomed by caring and happy staff that have grown to feel like our extended family. I can't speak highly enough of the educators that lovingly care for our children as if they were their own, both of my daughters absolutely love going to Lakeview and have developed a number of special bonds with the staff and other children.
My eldest daughter has just completed her Kinder program at Lakeview; Christy and her assistants have done a wonderful job at preparing her for school through their well structured and thought out curriculum.
The Grimshaw Family – Mooroolbark
"100 stars! My son was there from six months until school ready!
They are the best ladies in the world, they all changed my son's life forever! Noticed things I didn't, gave him unconditional love, and loved him just as I would! I would never go anywhere else!
This is the most amazing place with the most amazing bunch of ladies I have ever met! Family forever now!"
Sharni – Lilydale
"My son (6) attended and daughter (2 1/2) is now attending Lakeview Kindergaten & Childcare. We love the staff there, they genuinely care about the children and their welfare and learning. The low staff turnover proves that the carers love their job and allows both children to bond and the parents to gain a rapport with the staff."
Bree – Montrose
"My daughter has been attending Lakeview for the last 2 years and she loves it.
The staff are wonderful!"
Amanda – Croydon
"My daughter has been at Lakeview for the past 3 years. The staff are all beautiful and she is so happy here! We have recently moved further away from the centre but have kept our daughter enrolled purely because of the quality of staff that work here, as driving to Lakeview daily is no longer convenient for us. I highly recommend Lakeview !"
Laura – Ringwood
24 Lakeview Drive, Lilydale, Victoria, 3140
Lakeview Kindergarten & Childcare Centre
Monday to Friday
7:00am to 6:00pm
Phone: 03 9739 5678